The roles of security and IT environments of companies have gone through great changes due to expansion of cloud computing and emergence of smart devices.
Security risks continue to become more complicated in the present day IT environments. On-premises, virtual machines, and cloud services all coexists, while broad range of objects, from network to application data, need to be managed. In addition, with wide adoption of BYOD policies which resulting in multiple kinds of devices, it has become difficult to rollout a uniformed security measure to every device. Under these circumstances, there has been more and more burden on the security officer.
matriXcloud is a cloud-based security service that is easy to implement and operate, and capable of applying the same security policies across all locations and devices. This solution greatly reduces the load off of any security officers tasked with managing security in today's complicated IT environments.
*Scheduled to be available from January 2015.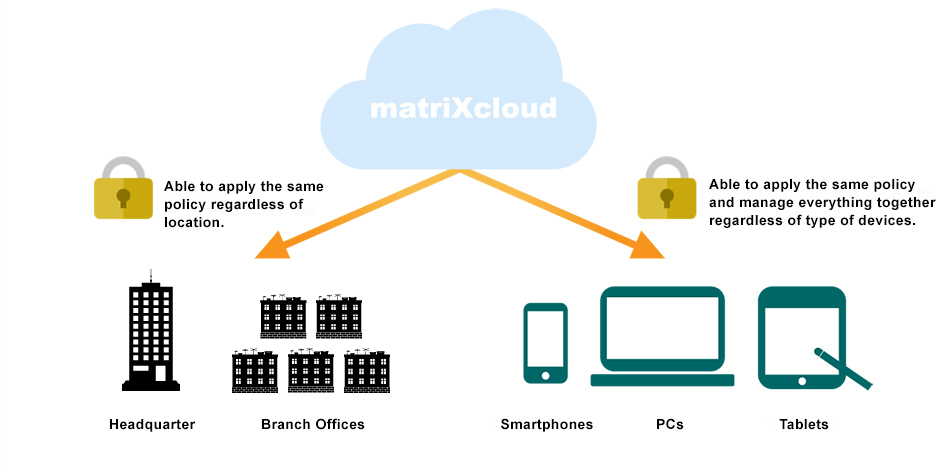 about mail security
matriXcloud provides all of the features from matriXscan as a cloud-based service. It can eliminate unwanted and harmful emails, and provides a gateway solution for recently increasing advanced targeted attacks.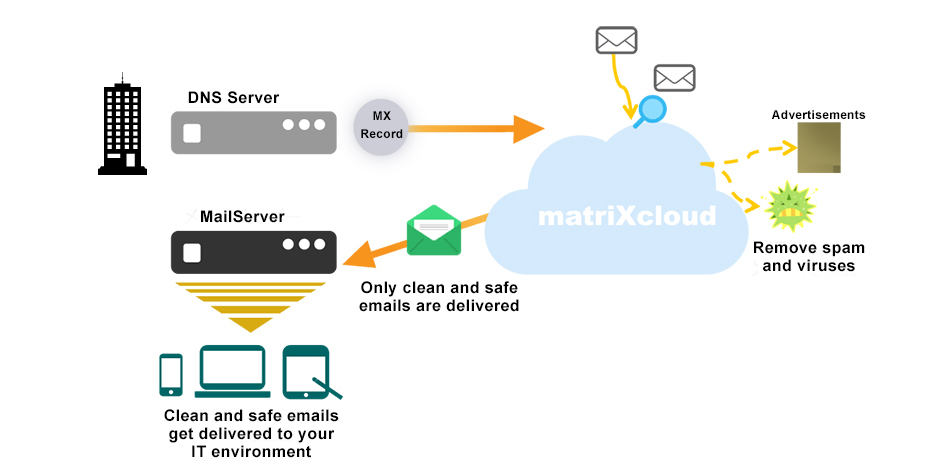 about web security
matriXcloud provides web security in addition to email security. With URL filtering and virus scans, it protects the users from harmful websites. Because these features are provided on the cloud, the same level of security can be applied to all devices and locations. It is also effective as a secure web gateway solution.